Life Insurance for Cancer Patients
.
Get ready to face the unexpected with Pure Cover's Life Insurance for Cancer Patients, providing vital support during difficult moments.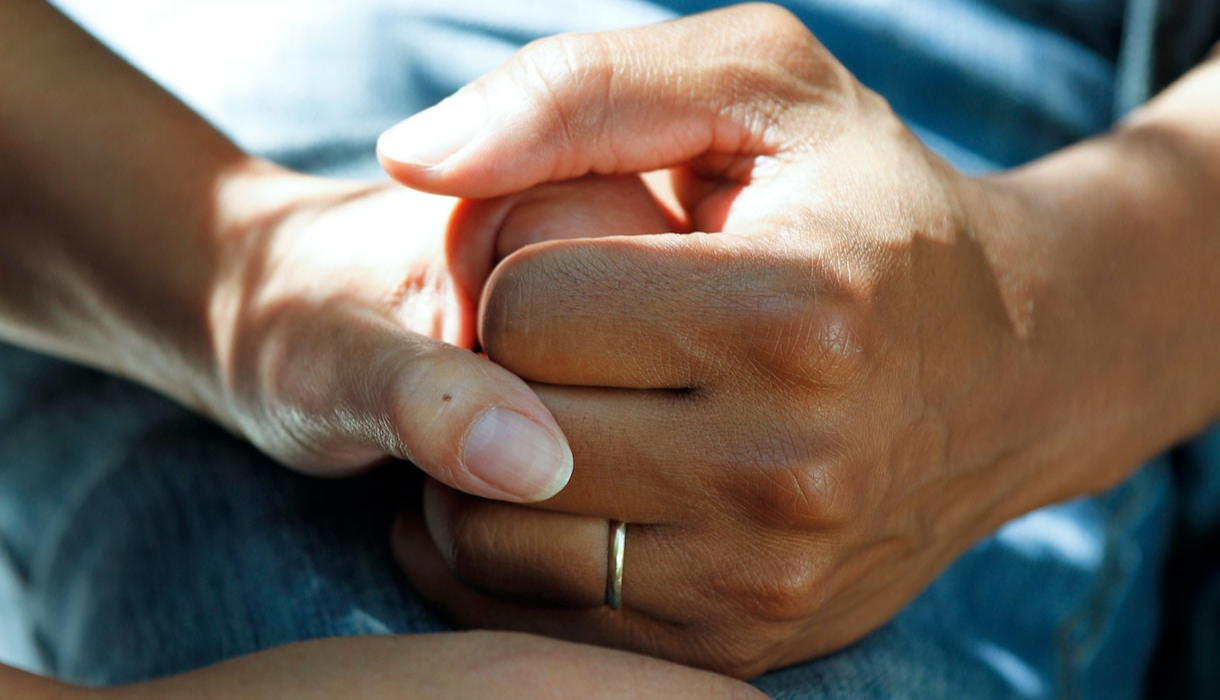 What is Life Insurance for Cancer Patients?
Life insurance for cancer patients provides invaluable financial protection and peace of mind for those diagnosed with cancer. Policies can include critical illness cover to pay out a lump sum upon diagnosis to help cover treatment costs and loss of income during recovery. Cancer-specific policies may also be available to provide funds for treatments, while life insurance ensures loved ones are taken care of financially in case of death.
Though premiums may be higher, having life insurance during a cancer diagnosis remains important to lessen the financial burden on families. With the right policy, those with cancer can gain security knowing their medical bills and final expenses will be covered.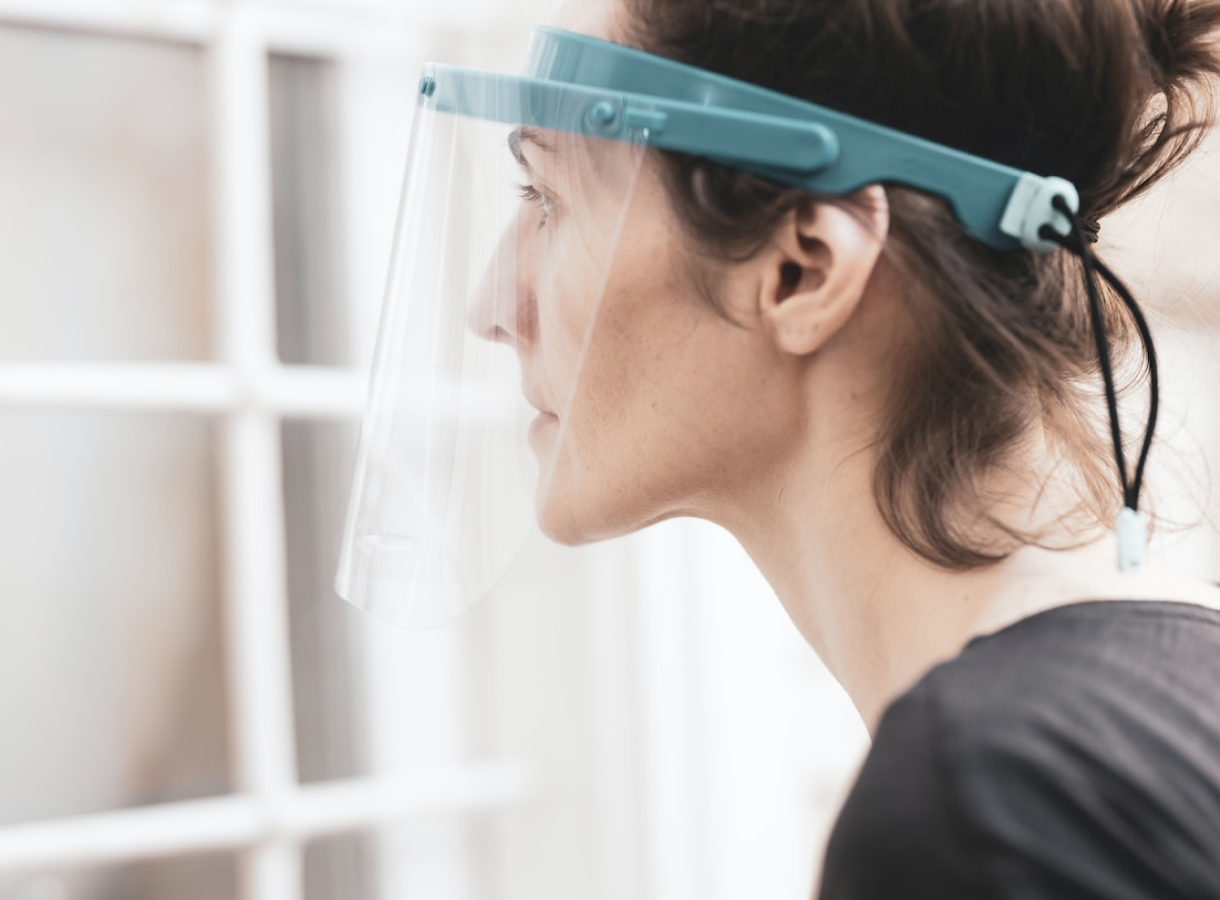 Am I eligible for Life Insurance Cancer Payout?
To receive your cancer payout with your life insurance, you will need to make sure your cancer type is supported by your cancer insurance. Life insurance with cancer may require more details than the usual form of insurance, however, cancer insurance is made to help you and your loved ones to deal with the problem, hence policies are tailored specifically for you. If your details are up to date and sufficient, you will be eligible for your life insurance cancer payout.
Get a quote now!
Protect yourself and your loved ones from life's uncertainties with Pure Cover's Life Insurance for Cancer Patients.
Is My Type Of Cancer Eligible?
Yes. There are over one hundred types of cancer, but it isn't the type that determines your eligibility. Beyond the diagnosis, each patient's particular evolution throughout the process matters to us. Since every person's body reacts differently, we evaluate all the cases individually.
Frequently asked questions
---
---
---
---
---
WANT TO GET INSURED?
Get a quote now!
Secure your future and provide peace of mind with Pure Cover's Life Insurance tailored for cancer patients.
Securing Life Insurance Amidst a Cancer Diagnosis
A cancer diagnosis can be overwhelming, and while life insurance might not top your list of concerns, it's a crucial aspect worth considering. It's tough to contemplate our mortality, particularly during health challenges, but securing life insurance is a vital step towards safeguarding your family's financial future.
Financial Protection
Life insurance for cancer provides invaluable financial protection for families in the event of a cancer diagnosis. It provides a defence against the burdensome costs associated with a critical illness like cancer.
Deadliness of Cancer
Cancer is the second deadliest disease in the world, with nearly 1 in 6 deaths being due to it (8.8 million people worldwide), and the numbers are not looking promising. According to the World Health Organization (WHO), "the number of new cases is expected to rise by about 70% over the next 2 decades." In the UK, there were 356,860 new cases of cancer in 2014. 45% of them resulted in deaths. According to a French study, the annual economic cost in 2010 was approximately over £850,000,000! It is a common trend to protect yourself with cancer insurance if you are prone to cancer to receive life insurance cancer payout in the most tragic event.
Critical Illness Cover
Imagine a safety net that cushions you financially when life throws a curveball in the form of a critical illness like cancer. That's what critical illness cover is all about. It's an insurance policy designed to provide a lump sum cash injection to help you navigate the financial hurdles that arise during treatment and recovery periods when you're unable to work.
Cancer Cover
If you are diagnosed with cancer, cancer cover, which is separate from critical illness cover, gives a reimbursement. It is intended primarily to assist those who have been diagnosed with the condition in managing their short-term financial obligations. Depending on the provider, the payment could assist in covering costs like medical bills or income loss in the event that your condition prevents you from working.
Cancer Survivor Insurance
Did you know that as a cancer survivor, you could be eligible for a life insurance policy that offers coverage at a more affordable rate? Such policies might even help shoulder the cost of treatments and care for up to five years following your cancer diagnosis. Plus, there could be extra benefits on the table, depending on the severity of your cancer and the nature of the treatments you've undergone.
Enter Cancer Life Insurance – a safety net meticulously crafted to safeguard your loved ones and estate should the unthinkable happen. The cherry on top? The payout your beneficiaries receive is generally tax-free. It can be utilised to settle debts or ensure a comfortable lifestyle for your surviving family, providing them with a cushion of financial security.
Cancer Diagnosis Insurance
Ever thought about the financial implications of a cancer diagnosis? An insurance policy known as cancer diagnosis insurance is here to ease your burden. It shoulders the cost of medical tests, examinations, treatments, and scans required to pinpoint and diagnose cancer.
But it doesn't stop there. This insurance also covers the hefty bills of crucial post-diagnosis treatments like chemotherapy and radiotherapy. For those without any other insurance cover, this is a game-changer. It significantly cuts down out-of-pocket expenses, making it a financial lifesaver in a health crisis.
Term Life Insurance for Cancer Survivors
Did you know that as a cancer survivor, you can still secure life insurance? That's right! Most insurance companies are more than willing to provide coverage, as long as you've been cancer-free and in remission for at least two years.
However, it's important to be aware that the premiums for life insurance policies for cancer survivors might be a bit more than those of individuals who've never had cancer. But don't let that deter you – having life insurance is a significant step towards securing your future and that of your loved ones!
Traditional Life Insurance Cancer Coverage
Imagine securing your family's financial future, even in the face of the unexpected. That's the beauty of traditional life insurance. In the UK, this safety net typically encompasses all common causes of death, from the unpredictability of cancer to other unexpected health conditions.
With the flexibility to tailor your coverage, the power rests in your hands. Whether you're seeking protection against illness and disability, accidental death, or specific ailments, you can ensure total coverage. It's a comforting thought, isn't it? Knowing that no matter where life's journey takes your health, your finances – and more importantly, your family's financial stability – remain untouched.
Life Insurance for Cancer
With life insurance for cancer, those living with cancer can take advantage of critical illness cover. This protects them financially by paying out a tax-free lump sum of money when a critical illness like cancer is diagnosed. This can help to cover the cost of medical treatments and lost wages while receiving treatments. It also provides much needed peace of mind, allowing cancer sufferers to concentrate on their recovery.
With cancer unfortunately claiming so many lives in the United States and only a 66% survival rate, it's clear why life insurance is no luxury, but a necessity. It's not a pleasant thought, but imagine leaving your loved ones in a financial bind after your demise. Level Term Life Insurance is the safety net your family needs, ensuring they're financially secure even in the face of the unthinkable.
Life Insurance as an Investment
Investing in a life insurance policy is like crafting a safety net for your loved ones. It's about securing their financial future, even when you're no longer around to guide them. With a diverse range of options like whole life and term life policies, you're empowered to make a choice that best suits your needs.
Terminal Illness Benefits
Terminal illness benefits are also included within life insurance for cancer. This can include terminal cancer, where the illness is expected to result in death within one year of diagnosis. If a terminal illness is diagnosed, this allows the insured to receive a lump sum payment which they can use to pay for medical costs or to be passed on to loved ones when they pass.
Whole Life Insurance for Cancer
Imagine having a financial safety net that's with you every step of the way, from today until your final days. That's exactly what a whole life insurance policy offers. Unlike term life insurance, which only covers you for a specific timeframe, whole life insurance sticks with you until the end, providing a comforting layer of long-term financial security.
Insurance for Cancer
Did you know that cancer insurance takes a unique approach compared to life insurance? Upon diagnosis of a covered cancer, it delivers a substantial lump sum payout. This windfall empowers you to cover your treatment costs and associated medical expenses. Plus, it doubles up as a financial safety net, letting you focus on your recovery without worrying about daily finances.
Guaranteed Issue Life Insurance
Ever felt like the odds are stacked against you when applying for life insurance due to health or lifestyle issues? Well, guaranteed issue life insurance is here to flip the script! This no-questions-asked, easy-to-get policy is your golden ticket to securing life insurance, even if you're considered a high risk.
Stripped of the complexities of traditional insurance application processes, this policy is as straightforward as it gets. Say goodbye to medical interrogations and hello to a smoother, streamlined process.
Granted, the coverage might be a bit more limited, and the premiums a tad higher than usual. But, for those who have struggled to secure coverage through regular channels, guaranteed issue life insurance is a game-changer. It's a shining beacon of hope in an otherwise murky insurance landscape.
Income Protection Insurance
Income protection is an important coverage to consider if you are diagnosed with cancer. With income protection insurance, you could receive a benefit based on your income, should you find yourself unable to work due to the illness. This policy could help you to keep up with regular bills such as rent, mortgage payments, and other essential outgoings.
Permanent Life Insurance
Because permanent life insurance pays out a lump-sum payment upon death, it may be advantageous for persons with cancer and offers a variety of safeguards. In order to pay for burial costs, medical bills, and to provide financial security for those you leave behind, this sort of insurance is particularly helpful for individuals with dependents.
If you are diagnosed with cancer, it is a good idea to research life and income protection insurance since it may provide you comfort knowing that your financial needs would be met in the event of the worst-case scenario. For those who already have cancer or are receiving treatment, several insurers provide specialty cancer insurance. To determine which one is best for you, consult a specialist who is educated about various sorts of coverage.
Critical Illness Insurance
An insurance policy that hands you a lump-sum payment when you're diagnosed with a specific illness. That's what Critical Illness Insurance, also known as 'specified illness cover', does. It's like a financial shield, guarding you against the cost of treatment, loss of income during recovery, and any other expenses to maintain your quality of life.
What's the catch? There isn't one. The range of health conditions covered can vary, but you can usually protect yourself against common villains like cancer, heart attacks, and strokes. Critical Illness Insurance is a powerful tool in your financial arsenal, providing the security you need to navigate through challenging times.
Critical Cover for Cancer
Critical illness cover is also a good option if you are diagnosed with cancer. It provides additional financial support if you become critically ill or require a major medical procedure. This type of policy can help you to cover your medical bills and lost income while you are unable to work due to your illness.
When it comes to life insurance for cancer, it's important to understand your options and select a policy that best fits your circumstances. Talk to your insurance agent about what types of policies they can offer you and make sure to compare rates and coverage between different providers.
For Cancer Patients
There isn't really a way to soften the blow of cancer affecting your life, whether directly or indirectly. But there are some ways to help to deal with the situation so it feels less frightening. Our team aims to reduce your struggle with a constant update on cancer insurance quotes. At PureCover we understand that it's a tough battle, which is why we want to help. We offer the best life insurance, cancer inclusive policies.
Is My Type Of Cancer Eligible?
Yes. There are over one hundred types of cancer, but it isn't the type what determines your eligibility. Beyond the diagnosis, it is the particular evolution of each patient throughout the process that matters to us. Since every person's body reacts differently, we evaluate all the cases individually.
Am I More Likely To Be Accepted In The Early Stages?
Yes. Early diagnosis is the key to a successful recovery and remission. Cancer is not a synonym for death – but it is indeed a long process that indeed requires intensive work to be able to overcome it, and it should not be underestimated. It is difficult, but not impossible. To ease your battle, we are giving you peace of mind by providing best life and cancer insurance quotes.
What If My Diagnosis Is Not Promising?
Even if you have a negative mindset, we encourage you to evaluate your case individually with all the required paperwork and data so we can determine whether or not your cancer insurance application is eligible.
How do I apply to get Cancer Life Cover?
When you apply to a life insurance with cancer provider, they will want to know the following details about your condition:
The date of your diagnosis
Any medication or treatment you are currently on
The stage of the cancer
Your weight, height and measurements
Any other physical problems you suffer from that could further affect your health
What Type Of Treatment Does It Cover?
Ever wondered about the most common treatments for cancer? They include immunotherapy, chemotherapy, and radiation therapy. These treatments work by gradually building up in your body, leading to improvements tailored to your specific diagnosis.
But what if you need surgery? Don't fret! Most insurance plans cover it along with the other treatment types, ensuring you're always protected.
Cancer Treatment Insurance
Think about having a financial safety net to fall back on when you are dealing with a cancer diagnosis. Your financial guardian is what cancer treatment insurance serves as. It intervenes to pay for expenditures like medical examinations, inpatient stays, prescription medications, and even travel charges associated with your care.
But it doesn't stop there. Many policies go beyond the physical, offering access to psychological support services. This can be a lifeline, helping you navigate the emotional rollercoaster that often accompanies a diagnosis and treatment. With cancer treatment insurance, you're not just financially protected – you're gaining peace of mind, knowing you're covered for a whole gamut of medical expenses.
Health Insurance for Cancer
Health insurance is just as important as life insurance. Although life insurance can financially provide for your family upon your untimely death, health insurance can provide for all the costs of medical care, including those resulting from accidents, major and minor illnesses, and check-up appointments.
In addition, health insurance can help cover the cost of surgery, inpatient and outpatient treatments, and prescription drugs if necessary, alleviating financial strain at a difficult and uncertain time. Without health insurance in conjunction with life insurance, families may be more prone to financial concerns instead of focusing on grief and healing during an already difficult time.
Life Cover for Different Types of Cancer
Cancer won't stop you from being insured. Depending on your cancer history and the other factors involved, you may have to pay a higher rate than if you hadn't been diagnosed with cancer.
Testicular
Cancer insurance extends its coverage to various types, including the often-overlooked testicular cancer. Not only will it shoulder the costs for diagnostic tests, treatments, and procedures, but it also helps manage the journey from diagnosis to recovery.
It can also cover the cost of counselling and other costs associated with the illness, such as travel or accommodation costs for medical appointments. Testicular cancer insurance can take a lot of the worry and financial burden off those who are affected, and can be a worthwhile investment.
Breast
Life insurance for breast cancer survivors can be an invaluable financial support for those affected by the disease. Having an insurance policy can allow individuals to feel secure that they and their family are supported if the worst were to happen.
Having life insurance in place can provide peace of mind for those who have already gone through the struggles and uncertainty of surviving cancer, and know that they are protected should anything happen in the future. Life insurance is an important consideration for anyone; however, for those who have been affected by breast cancer, it can be even more important by providing financial security for the future.
Bowel Cancer
As with most diseases, it is important to get the right type of insurance to cover bowel cancer. Bowel cancer insurance typically covers medical costs associated with diagnosis, treatment, and recovery. It will also provide payouts to dependents in the event of death. The amount of cover you need depends on you and your circumstances, but should be enough to cover the likely costs associated with being diagnosed with bowel cancer.
Am I eligible for Life Insurance Cancer Payout?
To receive your cancer payout with your life insurance, you will need to make sure your cancer type is supported by your cancer insurance. Life insurance with cancer may require more details than the usual form of insurance, however, cancer insurance is made to help you and your loved ones to deal with the problem, hence policies are tailored specifically for you. If your details are up to date and sufficient, you will be eligible for your life insurance cancer payout.
Life insurance is a crucial form of protection for both you and your family. Don't forget to consider employers, relatives or friends who may have policies that cover the costs associated with cancer costs. Make sure to review your current life insurance coverage and consider additional life insurance coverage, if necessary, to ensure you have adequate financial protection for your family.
In the end, insurance for cancer can provide a huge financial buffer and helps to ease the burden that cancer can have on an individual and their family. This type of coverage can be a great relief and one of the best steps one can take in order to financially protect their loved ones in the event of a tragedy.
Related Insurance
Explore the array of insurance options with Pure Cover, designed to safeguard every aspect of your life. From health to life, we've got you covered.
Life Insurance
Ensure your family's future with Pure Cover's Funeral Insurance. Even in your absence, provide the best for your loved ones.
Income Protection
Secure your earning potential with Pure Cover's Income Protection. Navigate life's financial uncertainties with confidence.
Health Insurance
Invest in your health with Pure Cover's comprehensive Health Insurance. Prioritise your wellbeing, because you matter.