Life Insurance for Children
.
Prepare for the unforeseen with Pure Cover's Life Insurance for Children, offering essential support during challenging times.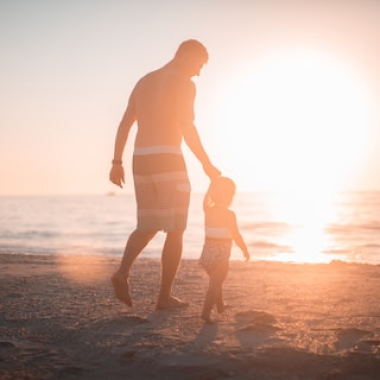 What is Life Insurance for Children?
The primary goal of life insurance for children is to ensure that parents are prepared in case of the unthinkable, such as the untimely passing of a child. Although no one wants to entertain such thoughts, having adequate coverage can alleviate the burden of financial strain that might arise from medical expenses, funeral costs, or other unforeseen financial obligations.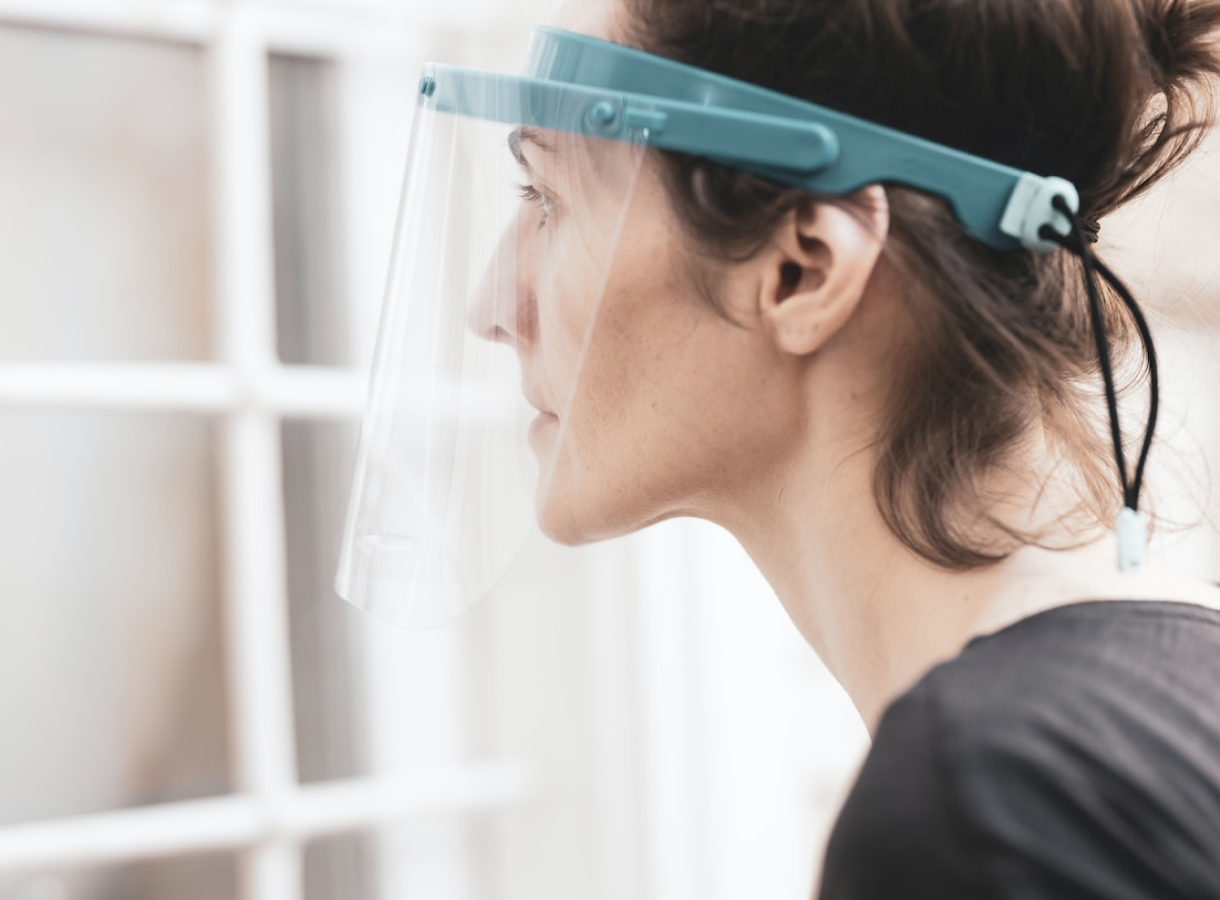 Can I insure all my children with one policy?
Absolutely! Insuring all your children under one policy can be a convenient and cost-effective option. When you add your children as riders onto your existing life cover policy, you benefit from the simplicity of managing a single policy for the entire family, streamlining your insurance arrangements and easing administrative tasks.
Get a quote now!
Safeguard your child's future with Pure Cover's Life Insurance for Children.
How much coverage does it offer?
Coverage options vary, but typically, life insurance for children offers £25,000-£50,000. When attached to your policy as a rider, their coverage is often capped at 50% of your policy's cover.
Frequently asked questions
---
---
---
---
---
WANT TO GET INSURED?
Get a quote now!
Ensure a bright and secure future for your child with Pure Cover's Life Insurance for Children. Our specialized insurance plan is designed to provide essential protection, offering you peace of mind and financial security for your loved one.
How to get life insurance for your children
Taking out life insurance for a child is quick and easy, and a great way to cover your family financially if the worst were to happen.
These policies can be used to cover funeral costs , time spent away from work, medical bills, and other costs which arise from the death of a child.
We'll guide you through what these policies are, how they work, and your options, so you can decide if a top life insurance policy for your child is right for you and your family.
What is life insurance for children?
Life insurance for children provides you as parents with financial support should the unthinkable happen. There are three main forms that this type of insurance can take:
Term life insurance for children.
For small monthly premiums – usually around £5 per month – you can take out a child term policy which covers your child for a short period of around 5 – 10 years, or until they reach adulthood (the exact age at which this is set depends on the insurer). During this time, if the insured child dies, you'll receive a lump sum payout.
Term life insurance is a type of policy designed to protect the financial future of young children. It pays out a lump sum if the insured person dies within the policy's term, giving parents peace of mind that their children's future is secured even in the event of the worst. While this term life insurance is primarily designed as a financial safety net, the amount of life insurance coverage can be increased over the years if needed. It's a great idea for parents to take out this type of policy for their children, as term life for children is usually very affordable and provides invaluable financial security.
Life assurance for children.
You can also take out a life assurance policy for your child, which carries through to adulthood and provides them with coverage for their entire life. These policies ensure your child always has life cover, regardless of any conditions they may develop in later life which would inhibit their chances of being able to find a policy.
Child life assurance policies are reasonably rare, and you will have to pay high premiums for an indefinite period of time so there is usually a better option and more cost-effective option.
Child term rider.
The most common form of child life insurance is a child rider policy, which is when child life insurance is attached to your own regular life cover policy. During your policy (or until your child reaches adulthood – whichever comes first), if your child passes away you'll receive a cash lump sum. You can also find policies that include critical illness cover for your children. This is explained further below.
Usually, you'll pay a set fee to add your child to your policy, regardless of the specific life insurance policy you've taken out. The age which is considered adulthood varies from company to company, but ranges from 16 – 23 years old.
It's worth noting that with all life insurance for children policies, the coverage for your child is usually limited to around £25,000, or 50% of your adult insurance policy – whichever figure is lower.
Children's Whole Life Insurance
Whole life insurance is an important way to ensure the financial future of your children. It gives you the assurance that, should the worst happen, your children will have a financial safety net to rely on. Whole life insurance gives the policyholder peace of mind that their children are looked after should they die, as it pays out a lump sum to the beneficiary.
Whole life insurance offers protection throughout the entire lifetime of your children, so the policy pays regardless of when they reach adulthood. This financial security can provide a brilliant foundation for them as they move into adulthood and start their own lives.
Permanent Life Insurance for Children
Permanent life insurance for children is a coverage plan that places a protective umbrella over a child's life, promising a guaranteed payout to a stipulated beneficiary, typically a parent or guardian, in the unfortunate event of the child's passing.
Think of it as a trusty guardian of your child's future, stepping in to provide financial security when you can't. It's a buffer against unforeseen circumstances, doubling up as a tax haven if maintained over a long period. However, it's essential to tread carefully while choosing such a policy, as the benefits may fall short if the child passes away prematurely.
Family Life Insurance
Imagine a safety net, ready to catch your family in the unforeseen event of the household's main income earner no longer being around. That's what family life insurance does. It steps in, providing a financial cushion with a lump sum payment, ready to tackle debts, sustain the family lifestyle, and even take care of unexpected costs like funeral expenses.
But here's the best part: the myriad of available policies means that you can customise your cover to snugly fit your family's specific needs, without stretching your budget. Think of life insurance as a gift that keeps on giving, not just in the present, but in the future too. It's the guardian angel that ensures your family won't face financial turbulence when the main breadwinner is no longer around.
Life Policy for Children from Insurance Company
The tranquil ease of knowing you have a safety net for your loved ones, even in the event of your untimely departure. That's the essence of life insurance. It's a pact that ensures a certain amount of money, known as a death benefit, is handed over to a designated beneficiary upon the sad event of the policy holder's passing.
Now, let's add another layer of protection to the mix – accidental death benefit. This specialised type of life insurance policy kicks in an extra payment if the policy holder's demise is due to an accident. It's an additional comfort blanket – ensuring your family is cared for, even in the event of a sudden, unexpected tragedy.
Universal Life Insurance for Children
Universal life insurance for children is a great way to ensure that your family is securely protected, no matter what tomorrow may bring. It provides an element of financial security that may seem unimaginable now, but could be crucial if the worst happened.
It's one of the few investments that guarantee a financial return for your family if the worst did happen, regardless of how long that may be after you purchase the policy. With universal life insurance for children, you can rest assured that your family is looked after in the event of the worst.
Can I insure all my children with one policy?
Yes, when you add your children as a rider onto your life cover policy, you'll pay a flat rate fee regardless of how many children you wish to insure.
Who is eligible?
Have you ever considered securing your child's future with a level term life insurance policy? Whether they're your biological, legally adopted, or step-child, you can take out a policy for them. However, their age must fall below the policy's maximum coverage age, which typically ranges between 16 to 23 years old.
Securing life insurance for your child can be a bit of a challenge if they have pre-existing conditions. Unfortunately, many life insurers don't make this information readily available. But, don't worry! By exploring our comprehensive reviews, you can find out exactly what each policy covers, making the process a lot smoother.
Pros and cons of life insurance for children
Whenever you take out a new policy it's important to weigh up the positives and negatives. Read below to find out if life insurance for children is right for your family . Here's a quick list of the main things you'll want to consider:
Pros
By taking out a policy in childhood, it's easier to get life insurance for your child when they reach adulthood, as they can convert their children's policy to an adult one at that time.
With most life insurance children policies, the premiums are cheap and start from as little as £5 per month. While premiums for child's life assurance (whole of life policies) are considerably higher.
There's a flexibility of choice: you can either take out a policy specifically for your child, or add them to an already existing policy for a small hike in premiums.
These policies can be used to cover funeral plans, medical bills, and any other costs which arise from the death of a child. Often bereavement leave is insufficient, and so a life cover payout can help bridge the gap, protecting you financially while you take time off work to grieve.
Cons
Your money may be able to be invested more wisely. As life insurance for children has limited payout rates, it may be more beneficial to simply save money monthly and put it aside, or invest it in other ways.
Children are dependents, so if they pass there's isn't a financial burden the same way there is for an adult. Therefore life insurance for children can be considered unnecessary.
The coverage for your child is limited (usually to around £25,000).
Family life cover vs child life insurance
A family policy covers all the adults in your immediate family under one single policy. However, it doesn't automatically include your children. There is often the option of adding a child life insurance policy to a term family policy or adding your child on as a rider – so if you're looking to get all adults and children in your family covered by a policy, these are worth checking out.
What about critical illness cover for my child?
While it's not possible to get a stand alone children's critical illness cover , many adult life cover and critical illness policies have a children's critical illness cover included; these policies pay out a lump sum should your child get diagnosed with any critical illnesses (specific conditions will be outlined in the policy). Children's critical illness cover can also offer further benefits such as:
A child accident hospitalisation benefit. If your child is hospitalised for a specified number of days, many covers provide an additional payout to help you cope financially.
A child funeral benefit. If your child passes away, some critical illness covers will provide an additional payout to assist with funeral costs.
A child care benefit. Should you, as the parent, make a critical illness claim, some critical illness covers will pay out an extra benefit to fund childcare while you're ill.
A family accommodation benefit. Many policies will offer an additional benefit to help cover accommodation costs for you while your child is in the hospital so it's easy to be nearby.
How long will my child be covered for?
Your child can remain on a children's life insurance policy up to the ages of 16 – 23 years old, depending on the age at which your provider defines as the start of adulthood for insurance purposes.
Once your child reaches adulthood, they will have the option to renew and convert their child life insurance policy into an adult policy. Renewing your child life insurance in adulthood can be a cheaper way of securing coverage than just purchasing a new policy outright.
How much does life insurance for children cost?
It depends on the provider, and the type of children's life insurance you opt for. Depending on whether you choose to take out a separate policy, or add your child as a rider to your insurance plan, your monthly premiums will vary.
However, children's life insurance premiums will usually cost you roughly £5 per month. While many adult life insurers often boast premiums far lower than you'll ever be quoted, with life insurance for children you will most likely end up paying a similar amount to what is advertised.
How much coverage does it offer?
The amount of coverage you take out for your child is up to you, but most companies cap their coverage at £25,000- £50,000. If your child's policy is attached to yours as a rider, you'll have a similar limit on their coverage. In this instance, many providers cap their child coverage at 50% of the parent's policy cover.
Are payouts tax-free?
Yes, your child life insurance payout will not be taxable. The payout for a child life insurance policy will never exceed the minimum requirement to qualify for inheritance tax.
Safely Buying Life Insurance for Children
Think of the UK's financial sector as a bustling city. The traffic lights and road signs are regulated by two key authorities: the Financial Conduct Authority (FCA) and the Prudential Regulation Authority (PRA). Their joint mission? To ensure a smooth and fair ride for everyone involved.
Now, picture life insurance as a high-speed highway within this city. The FCA and PRA act as vigilant traffic controllers, ensuring everything runs smoothly and safely.
The FCA is like a friendly guide, overseeing the sale, promotion and distribution of life insurance products. They make sure insurers provide clear, accurate information and that the advice given fits the customer like a glove.
Meanwhile, the PRA acts as a vigilant guard, keeping a close eye on the financial strength of insurers. They ensure these companies meet specific capital requirements and follow a robust risk management framework. Together, they work tirelessly to get you the best life insurance products and advice.
Should I take out life insurance for children?
Fortunately the chance of you ever cashing in on this insurance is very low, and for this reason it's worth considering if a child's life insurance is your best option.
Often even if your child hasn't passed away, there can be considerable costs associated with serious illness. In this situation, critical illness cover for your child can be beneficial in covering accommodation fees, medical bills, and time taken off work during this difficult time.
By securing life insurance for your child, you're investing in a small monthly premium that buys you peace of mind. It's a financial shield, ready to protect you should the unthinkable occur.
Where can I get a life insurance quote for my child?
We can help you with that. Read through our reviews of the best children's life insurance policies and providers around, and we'll guide you towards a great life insurance company to suit your needs. They will have a financial adviser who can help you decide which insurance provider is best for your situation.
Related Insurance
Explore the array of insurance options with Pure Cover, designed to safeguard every aspect of your life. From health to life, we've got you covered.
Life Insurance
Ensure your family's future with Pure Cover's Funeral Insurance. Even in your absence, provide the best for your loved ones.
Income Protection
Secure your earning potential with Pure Cover's Income Protection. Navigate life's financial uncertainties with confidence.
Health Insurance
Invest in your health with Pure Cover's comprehensive Health Insurance. Prioritise your wellbeing, because you matter.