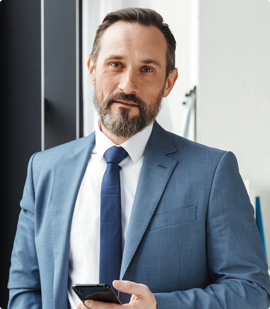 Jonathan Harvey is a distinguished expert with over twenty years' experience in the UK's life, health, and funeral insurance sectors. A Cambridge graduate and Fellow of the Chartered Insurance Institute, Jonathan has a proven track record in designing innovative insurance policies, and a strong reputation for making complex insurance matters comprehensible for the public. Known for his empathetic approach, he has helped thousands make informed decisions on their future security. Regularly contributing to leading publications and hosting educational workshops, Jonathan's commitment to client service and public education truly sets him apart in the insurance industry.
Jonathan Harvey, an eminent authority in the field of life, health, and funeral insurance in the United Kingdom, boasts an impressive portfolio with over two decades of industry experience. A distinguished graduate in Economics from the University of Cambridge, Jonathan has dedicated his career to assisting individuals in navigating the often intricate landscape of insurance, advocating for coverage that not only suits their lifestyle, but also effectively safeguards their future.
Beginning his journey as a Financial Analyst in London's bustling financial district, Jonathan quickly displayed a knack for dissecting complex insurance policies and distilling them into comprehensible advice for his clients. His analytical prowess and penchant for personable communication catapulted him into senior roles at some of the UK's most prominent insurance firms.
Recognised for his industry-leading expertise, Jonathan has contributed his insights to reputable publications such as The Economist, The Guardian, and Financial Times, fostering a broader public understanding of the insurance sector. Moreover, he was instrumental in designing innovative life and health insurance policies at his previous role as Head of Product Development at a leading insurance company, which are now widely adopted across the industry.
In the realm of funeral insurance, Jonathan's empathetic approach, combined with his extensive knowledge of the field, have led him to be an advocate for dignified end-of-life planning. He has provided compassionate advice to thousands of families, helping them make informed decisions during emotionally challenging times.
As part of his ongoing commitment to educating the public, Jonathan frequently hosts seminars and workshops across the UK. His sessions, known for their clarity and depth of information, have been praised for empowering attendees to make informed insurance decisions.
Aside from his professional pursuits, Jonathan also lends his expertise to several charitable organisations, helping them navigate the complexities of insurance policies and financial planning.
A Fellow of the Chartered Insurance Institute, Jonathan is continually updating his knowledge and expertise, ensuring he stays at the forefront of industry developments. This commitment to professional growth is not just for his benefit but is also a testament to his dedication towards his clients, guaranteeing that they always receive advice that is current, relevant, and above all, reliable.
Jonathan Harvey is more than an expert in insurance; he's a compassionate adviser, a tenacious advocate, and a steadfast partner in securing your future. His experience, coupled with his steadfast commitment to clients, is the hallmark of his professional ethos and what makes him an invaluable resource in the world of insurance.